5 Ideas for a Memorable Bucks Party
So your mate has decided to tie the knot and he's asked you to be his best man. Instead of grieving over the loss of weekly boys nights and no more stumbling around blind drunk at 3am searching for kebabs with your mates, focus your energy on planning a bucks party that he will remember for years to come.
Before initiating any of the awesome ideas below, make sure you know what the groom-to-be wants. Is he into the usual stripper-laden debauchery commonly associated with bucks parties, or is he a more tame character who prefers a couple of drinks with his closest mates? Whatever the groom likes, there's a bucks idea to suit. Check out five ideas below for a memorable bucks party.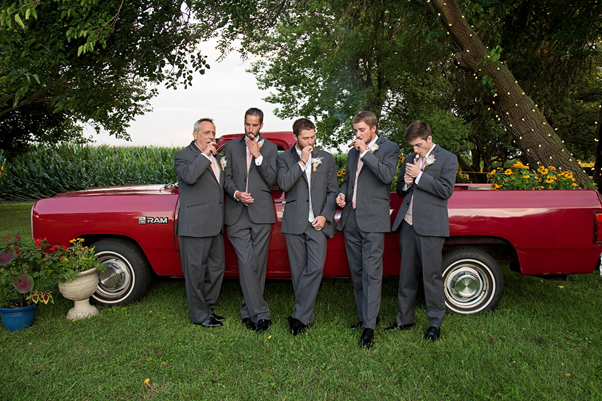 1. Quad Biking
If the groom is the outdoors type, quad biking provides an adrenaline rush sure to satisfy any thrill seeker. Bond with your mates as you bike across landscape tracks and terrains. It's a great way to kick off the ultimate bucks party. This one's recommended as a day time activity, and definitely before the drinking starts.
2. Skydiving
Maybe your mate lives life a little more on the edge (he is getting married after all). What better way to send him off than by having him pushed off a plane at 10,000 feet in the air? This activity isn't for the faint-hearted, but if the all the boys are down, it makes for a memorable experience. You'll also get a video from the skydiving company to document the jump.
3. Escape Room
The groom might not be the sporty and adventurous type. Maybe he's a bit more nerdy, or gets a kick out of solving puzzles. Escape Room involves you and your mates getting locked in a room and you have a limited time to find a way out using the clues scattered around. This activity is perfect for the more mathematical groom who enjoys thinking out of the box. At the very least, you and your mates will get a laugh out of it while working on some serious team-building skills. If Escape Room doesn't appeal, similar activities include paintball or team sports.
4. Wine or Brewery Tour
So your mate doesn't like sports, or games. He's more into the finer things in life like hatted restaurants and fancy red wine. Why not book a wine or craft brewery tour? This activity combines road tripping, sightseeing and getting hammered all into one glorious day. Just make sure you have a designated driver if the rest of you are going overboard with the "tastings".
5. Bucks Cruise
If you're looking for an all-in-one bucks party, consider getting the boys together for a bucks cruise. It's a fantastic way to end a bucks night after a full day of activities. There are endless options to choose from, great food and alcohol, plus a stunning view of the harbour. Throw in a strip show if your mate has the green light, or if not, play some poker or opt to include some stops during the cruise for some fun-filled activities. The best part about a cruise is the privacy. No brawling and getting kicked out of bars here, which are guaranteed to spoil the night.
Bucks Cruise Sydney offers one of the best bucks cruises around, catering to your individual needs. So if you're looking to organise a memorable bucks party your mate will remember for years to come, book with us today!