Sunday Session Cruise Sydney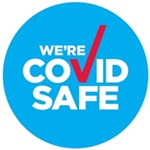 When ever that happens, Bucks cruise Sydney has the perfect solution. Consider booking one of our recovery party for Bucks and Hens Sunday session cruise Sydney events to get you back on your feet and feeling normal again. Our Sydney harbour cruises are well recognized for being some of the most outstanding celebratory events on the water and the recovery party cruise is no exception to the rule, especially if you have kicked up your heels a bit too much the night before. As with all of our cruises, there is never a shortage of amenities available to make the event more memorable.
"We Are A Covid Safe Business"
Package – $89.00 Per Head
Recovery Party Package Includes:
Cruise The Harbour For a 3 Hour Party
Quality Boat – Two Levels and Two Open Decks
Unbeatable Views Of Sydney Harbour
A Cruise Director
A Great Aussie BBQ Including
Sausages and Onions – Bread Rolls
$8.00 – Spirits, Beers and Wines
Soft Drinks and Juices Included
Enjoy The Deck Area or Party On The Dance Floor
Relax and Soak In The Atmosphere
Enjoy Great Music
Sundays From –

 

1.00pm – 4.00pm
Sundays From – 4.00pm – 7.00pm
Package is based on a minimum of 30 people – (View Booking Terms)
Departs: King Street Wharf – (View Maps)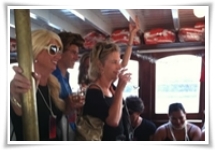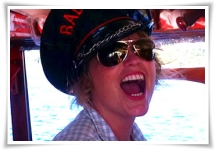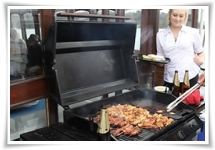 The recovery party boat is for Bucks and Hens Sunday session cruise Sydney features a 3-hour cruise on the city's photographic harbour with its amazing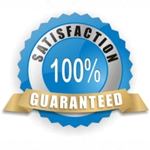 architecture and historical landmarks serving as the backdrop. Your cruise takes place on one of our dual level boats which means that you have two open levels to spend your time on. You'll be able to take in the sights of Sydney's spectacular harbour which includes the world famous Sydney Harbour Bridge and Opera House. When you combine those two landmarks with the stunning architecture of the buildings lining the water, you'll have the ultimate memorable and photographic experience of a lifetime.
You'll be able to enjoy a meal that starts off with tasty finger foods prior to the main dish of barbequed sausage and onions on bread rolls, all of which are included in the price of the cruise. For an additional $5.00, you can enjoy ordering beer and wine from our spirits menu to complement your meal. If you have additional questions or would like additional information on the recovery party Bucks and Hens Sunday session cruise Sydney, contact us today at (02) 8005-3748. Our experienced staff members will be able to assist you and book your cruise packages for you quickly and easily.
We all find reasons to party and kick up our heels at some point in time throughout the year. There are anniversaries, birthdays, holidays, and a number of other special occasions that we feel are worth celebrating about. On the other hand, a girl's or guy's night out is one of those occasions that is oftentimes complemented by doing a little partying to celebrate the evening out on the town. There are also bachelor and bachelorette parties that involve a considerable amount of celebrating as well. However, sometimes we wake up the next morning feeling the after-effects of that party.