Bucks Day Cruise Sydney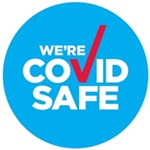 Where is it written that a pre-wedding party for the groom has to be at night? Nowhere, these days Bucks parties take place during the day or even over a day and night. Some stag parties go on for a whole weekend. The groom's last days of bachelorhood should be exactly what he wants, something he'll remember forever. Don't limit him to a couple of hours in a pub. Broaden his horizons. Try a Bucks day cruise Sydney harbour for a party you, he and his mates will never forget. Start out with an afternoon on a luxury double decker party boat and take it from there.
"We Are A Covid Safe Business"
Package – $155.00 Per Head
Bucks Day Cruise Packages Includes:
3 Hour Party Cruise on The Harbour   

 
Great Views Of Sydney Harbour
A Cruise Director
Quality Party Boat
A Full Drink Package Including
Spirits – Vodka, Scotch, Bourbon, Rum and Baccardi
Beers – A Selection of Bottled Beers & Cascade Light
Red and White Wines, Water and Soft Drinks
The Best Menu on The Harbour – View Menu
A Choice of Fresh Salads and Bread Rolls
Sexy Lingerie Waitresses To Serve Drinks and Food
Our Waitresses do "Private Shows"
So Bring Some Extra Cash – $$$
A Sexy R Rated Strip Show For Your Group
Special attention For Your Buck
Security And Music
Saturdays From – 1.30pm – 4.30pm – Minimum Of 20 People
Sunday Till Friday – 1.30pm – 4.30pm – Minimum Of 20 People
Package is based on a minimum of 20 people – (View Booking Terms)
Departs: King Street Wharf – (View Maps)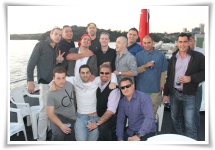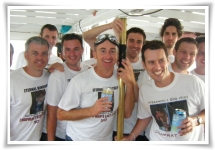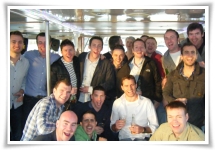 click here! to make a online equiry   
Of course, some drinking will most likely be part of the plan. A Bucks day cruise on Sydney harbour includes unlimited soft drinks, beer, wine and spirits. Have them all served by a bodacious babe in lingerie if you like. Food will be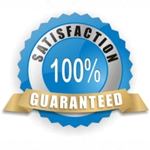 plentiful and made for hungry men. Add an afternoon of poker. The dealer will be lovely lass. You probably won't even care what cards you get. Meander the harbour the whole afternoon. Wedding days are stressful and high energy. A Bucks day Sydney should be stress free and lazy. Men doing nothing but what men want to do.
Speaking of what men want to do, what would a Bucks day be without a striptease? Any Bucks day stripper cruise on Sydney harbour includes the option for an R rated show. What a way to spend that last day of bachelordom. The groom will be surrounded by mates. He'll quaff his fill of his choice of drink. Be waited on by beautiful women. Play poker with a lovely dealer and end it all with a strip show. He'll think he has the best mates ever. He does and they'll be enjoying everything right along with him.
Have your Bucks day cruise on Sydney harbour planned by professionals who know the drill. You want to enjoy the day with your friends, not play drill master. Having the day go off without a hitch requires planning and knowhow. Let an experienced crew take care of the boat, the drinks, the food and the babes. Security is even included in the paid tab. No worrying about anyone horning in on your fun. So, order up a lazy day of man fun on the water for your best friend's final day of freedom. The only thing you'll have to do is accept the groom's thanks for his memorable day.