Gentleman's Cruise Sydney Harbour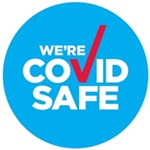 At the end of the week, it's time to unwind. Get away from the grind of the work week for a couple of days so you can re-energise the batteries, if you will. A lingerie cruise on Sydney Harbour can do just that on a Friday afternoon. Sneaking away from work early and getting an early start on the weekend won't hurt anyone, will it? The Gentleman's cruise on Sydney harbour is the right package for you. The corporate Gentleman's cruise has all of the comforts of the other cruise packages, with the added benefit of giving you and your mates a little start-of-the-weekend bonus.
"We Are A Covid Safe Business"
Package – $189.00 Per Head
Gentleman's Cruise Packages Includes:
3 Hour Party Cruise on The Harbour
Exclusive Harbour Cruise
Great Views Of Sydney Harbour
Quality Boat – Two Levels and Two Open Decks
A Full Drink Package Including
Spirits – Vodka, Scotch, Bourbon and Baccardi
Beers – A Choice of Premium Beers
Red and White Wines, Water and Soft Drinks
The Best Menu on The Harbour – View Menu
A Choice of Fresh Salads and Bread Rolls
Sexy Lingerie Waitresses
To Serve You Drinks and Food
2 x R Rated Strip Shows
Enjoy Great Music
7 Days a week – 1.30pm – 4.30pm
Package is based on a minimum of 30 people – (View Booking Terms)
Departs: King Street Wharf (View Maps)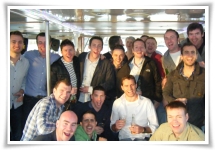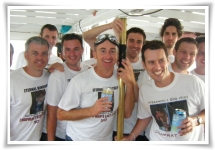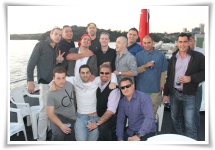 This lingerie restaurant in Sydney, it takes place on Friday afternoon and it's over by 4pm, so you can still head home at the "right" time. Secondly, the cruise has plenty of food and drink for everyone, plus lingerie waitresses and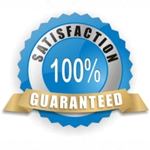 an R-rated strip show afterward for a bit of extra "eye candy." The cruise runs on Fridays from 1:00pm to 4:00pm, and is a 3 hour cruise filled with fun and relaxation from a hectic work week. It's designed for the gentlemen out there who wish to unwind on Friday afternoons, because who couldn't use an extra half-day added to the weekend where there's no work to worry about?
The Gentleman's cruise offers the best lingerie lunch on Sydney Harbour, and is a great way to round up the mates for an early start to the weekend. The liquor will be flowing, and the buffet-style menu ensures that there will be plenty to eat as well. The only thing you need to bring is your group and a healthy appetite, in more ways than one. It can be crazy, it can be wild, and it can be the event you'll be talking about on Monday, while everyone else is chatting about another boring, mundane weekend. You'll have the story to tell, and you'll want to tell everyone you know.
The Gentleman's cruise on Sydney harbour has plenty of fun for you and your mates, so grab your group and hit the boat for 3 hours of daytime partying on the water. Our lingerie restaurant will keep the drinks coming and the food delivered to you, and the strip show afterward will heat things up a little bit more. If you've got a better way to spend a Friday afternoon, you'd probably be lying so how about a Gentleman's cruise for you and your mates? They'll thank you later!