NRL Grand Final Party Cruise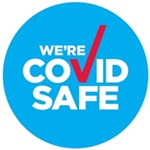 The NRL grand final cruise packages are a perfect way to enjoy this special event with all your best mates. These packages are available with a wide range of options sure to give you the exact experience you're looking for. The cruise package includes four hours aboard the quality boat designed with parties in mind. The trained staff and crew will take care of all the details so you can sit back and enjoy the competition. Whether you're representing the the teams in the grand final, you're sure to love this party cruise experience on board.
The excellent food included on our party boat with this package is just one of the things that make the NRL grand final cruise packages so special. Things like slow roasted seasoned chicken and penne pasta with rich roasted tomato and olive sauce are just a few of the favorites available on the buffet. There is also a dessert buffet featuring fresh cut fruit and cake. Spirits such as vodka, scotch, and bourbon are included in the cruise package as well as a selection of premium beers. Water, wine, and soft drinks are always available for those who prefer a more mellow experience.
"We Are A Covid Safe Business"
Tickets Are – $199.00 Each
NRL Grand Final Cruise Packages Includes:
4 Hour cruise on Sydney Harbour
Quality Boat – Watch The Game On Board
Spirits – Vodka, Scotch, Bourbon,Rum and Baccardi
Beers – A Choice of Premium Beers
Red and White Wines, Water and Soft Drinks
R Rated Strip Show – At Half Time
The Best Menu on The Harbour – View Menu
A Choice of Fresh Salads and Bread Rolls
Sexy Lingerie Waitresses
To Serve Food and Drinks
R Rated Strip Show – At Full Time
Enjoy Great Music
Sunday TBA – 6.30pm – 10.30pm
Departs: King Street Wharf – (View Maps)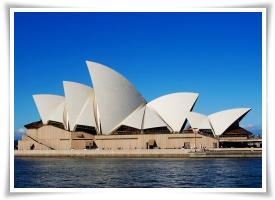 NRL grand final cruise packages also feature an R-rated strip show at half time as well as during full time. These ladies love to keep the party going and show off for all those sports fans out there. As if this wasn't enough to spice up your cruise, you can also enjoy all female wait staff dressed in super sexy lingerie. They will be waiting on you hand and foot to make sure that you and all your guests have everything they need throughout the cruise.
NRL grand final cruise packages start at $169.00 per person which includes all the onboard activities as well as all food and drinks. Discounts are available if you book at table for at least ten people. That means you get ten tickets for the price of nine. Cruises depart from and return to Star City Casino, making them convenient for everyone. So gear up in your maroons or get ready to cheer for the blues and make your reservations today. These cruises have become a popular destination for NRL fans around the world and seats go fast! To make sure you don't miss out, call Sydney party cruisesand book your reservations as soon as possible.