State of Origin NRL Cruise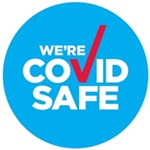 Heading out on the town to enjoy and celebrate this year's State of Origin match? Do it in style with the fun, fashionable State of Origin cruise on Sydney harbour. This cruise will give you and your friends a chance to enjoy a great time with a private little party that includes all the things that you need for a good match. It doesn't matter whether you are cheering on the Maroons or happily going for the Blues because you can catch all the action on the boat and enjoy a lot of other activities while you're on board.
"We Are A Covid Safe Business"
Package – $199.00 Per Head
State Of Origin Cruise Packages Includes:
4 Hour cruise on Sydney Harbour
Quality Boat – Watch The Game On Board
Spirits – Vodka, Scotch, Bourbon, Rum and Baccardi
Beers – A Choice of Premium Beers
Red and White Wines, Water and Soft Drinks
R Rated Strip Show – At Half Time
The Best Menu on The Harbour – View Menu
A Choice of Fresh Salads and Bread Rolls
Sexy Lingerie Waitresses
To Serve Food and Drinks
R Rated Strip Show – At Full Time
Enjoy Great Music
2021 TBA – 7.00pm – 11.00pm
2021 TBA – 7.00pm – 11.00pm
2021 TBA – 7.00pm – 11.00pm
Departs: King Street Wharf – (View Maps)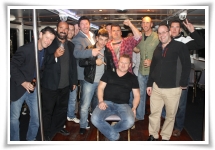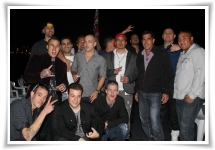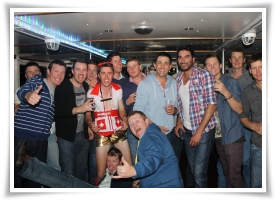 Tickets are on sale now so book your State of Origin cruise on Sydney harbour today and make sure that you invite all of your family and friends along for the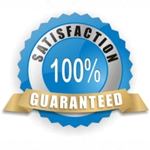 ride! Forget the crowded pubs and parties that are just the same as they were last year, this is a great night idea. This year, make the match special with a party cruise that includes a high-class menu of great food, all you can drink beer and liquor, sexy waitresses, and your very own r-rated show complete with sexy strippers at halftime. It's everything that you could ask for and more.
Let our crew take on all the details on this party boat. All you have to do is show up and enjoy slow roasted chicken, tiger prawns, your favourite beers and wines, and all kinds of great desserts and snacks while you watch the game in style. The State of Origin cruise on Sydney harbour books fast and is priced to sell right now so you should book your accommodation soon before it's all filled up! Plenty of food and drinks, fun and fans, and sexy ladies and great music await you on this party cruise designed specifically for the State of Origin match.
This cruise package has everything that you're looking for to have a perfect day watching NSW and QLD duke it out in the best way possible. You'll make other fans jealous and be able to tell everyone about your great cruise for years to come. Not just everyone gets a chance to experience the game like this. Think going to the match is a good time? Try the State of Origin cruise on Sydney harbour and see just how much better it can get when you're partying it up in the harbour while you're cheering on your favourite teams. It's a party every fan will love.