Bucks Night Cruise Sydney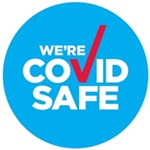 Every groom to be wants a rocking bucks night. Every best man wants to give his friend a bucks night to remember. What can you do to have a pre-wedding party for the groom that is both rollicking and safe? Consider a Bucks night cruise on Sydney harbour in style. Don't spend your evening in a traditional pub. Invite your mates for a swinging time shipboard. You won't be limited to one room.Our party boats have two levels, two decks facing out on the water. Food and drink are served throughout the evening. Security is provided. No need to worry about unwanted guests.
"We Are A Covid Safe Business"
Package – $155.00 Per Head
Bucks Night Cruise Packages Includes:
3 Hour Party Cruise on The Harbour

Great Views Of Sydney Harbour
A Cruise Director
Quality Party Boat
A Full Drink Package Including
Spirits – Vodka, Scotch, Bourbon, Rum and Baccardi
Beers – A Selection of Bottled Beers & Cascade Light
Red and White Wines, Water and Soft Drinks
The Best Menu on The Harbour – View Menu
A Choice of Fresh Salads and Bread Rolls
Sexy Lingerie Waitresses To Serve Drinks and Food
Our Waitresses do "Private Shows"
So Bring Some Extra Cash – $$$
A Sexy R Rated Strip Show For Your Group
Special attention For Your Buck
Security And Music
Saturdays From – 7.30pm – 10.30pm – Minimum Of 10 People
Sunday Till Friday – 7.30pm – 10.30pm – Minimum Of 20 People
Package is based on a minimum of 10 people – (View Booking Terms)
Departs: King Street Wharf – (View Maps)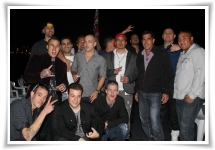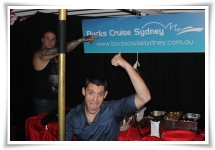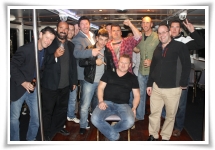 click here! to make a online equiry
What's a bucks night without some good looking lasses? A Bucks night party cruise on Sydney harbour in fashion has all the lovely ladies you and your mates could want. Lingerie clad lovelies serve drinks and food. Ask for sexy ladies to be your poker dealers. Plan an evening highlighted by a strip show. Just the send-off every groom expects from his best man. Once the evening's agenda has been set, all you have to is relax. Enjoy the night along with your mates. The cruise line takes over from there. They know how to throw a bash men will remember for years.
Most best men have two duties. Hold onto the ring and throw a great bucks shindig. The hard part is the shindig. Want it wild and raucous? Would your best friend prefer a more sedate occasion? Where do you start? Planning a party, even a Bucks party in Sydney, is hard work. You don't have the time. You don't have the experience. Tell the Bucks night cruise on Sydney harbour party planners just what you want. They have the venue, the contacts and the experience to make it happen. The night of the party, the best man enjoys the festivities and accepts all the compliments.
A final send-off from bachelor life is a rite of passage. It's the end of one lifestyle and the start of another. The groom, the best man and all their mates look forward to it. Make it special. Make it memorable. Send your mate off into married bliss with a bang up bash. Set up a Bucks night cruise on Sydney harbour and be remembered as the best man who did it right. Provide food, drink, entertainment and lots of lovely ladies to appreciate. Help your mate spend the waning hours of his bachelorhood playing poker and ogling a tantalising striptease. It's your duty, do it right