What to Expect When You're The Best Man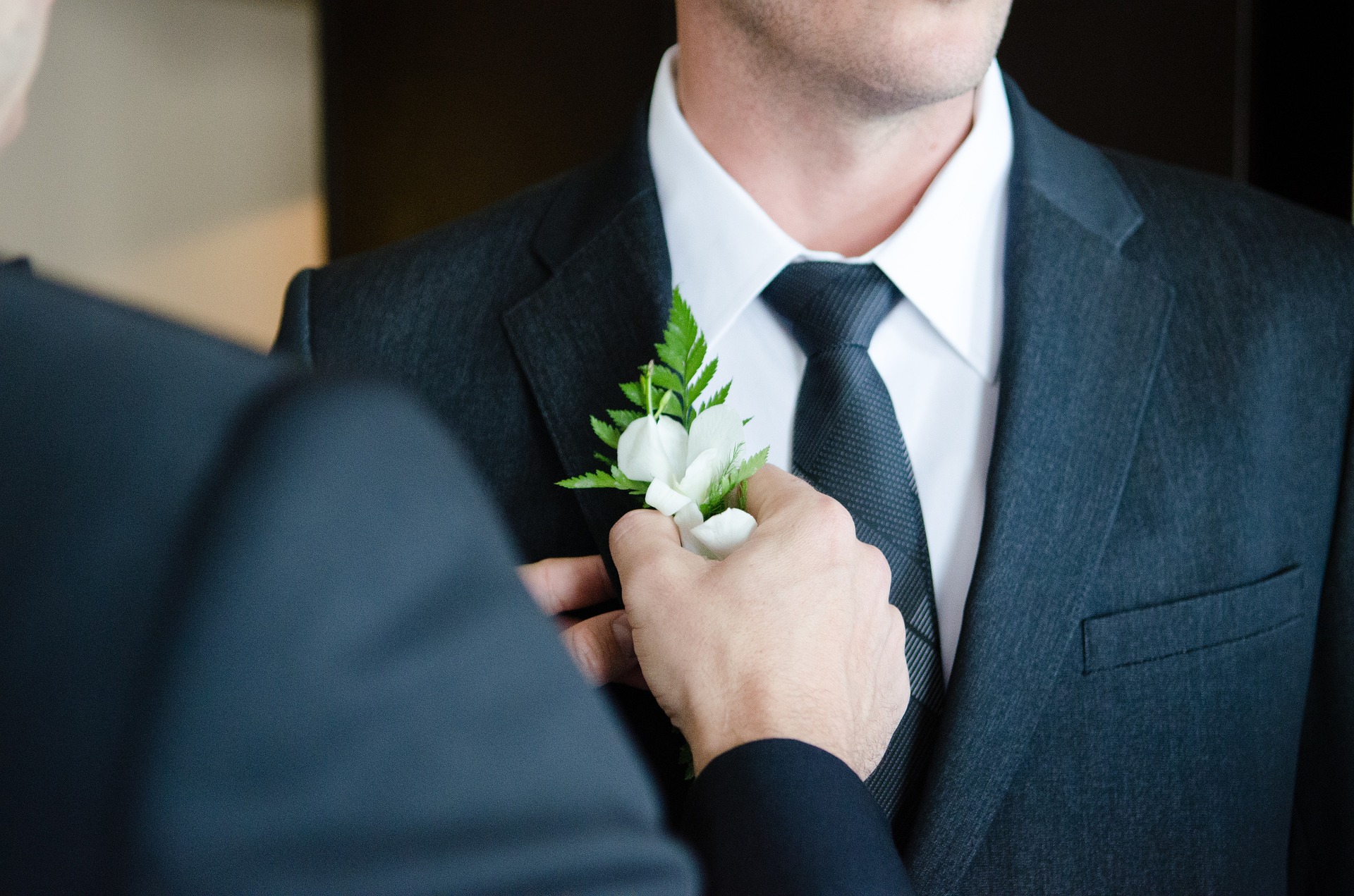 The time has finally come. For years, you envisioned what it would be like – sleepless nights planning the execution, the well-thought-out proposal, ring shopping for the perfect diamond and all of this leading up to those six words: will you be my best man?
That's right. Your best mate has finally popped the question. To her, yes, but more importantly, he has bestowed upon you the coveted position of bestest mate in the whole wide world a.k.a. the best man.
If you think this means standing beside your buddy in a suit on the big day, think again. That is just one part of your job as best man. Here's what to expect so you can be as prepared as possible to carry out your duties.
Being the Ring Bearer
No, this isn't some kind of Lord of the Rings level coveting of his "precious". What it does mean is that you may be responsible for safekeeping the wedding rings until the time comes to exchange them during the ceremony. So make sure you guard those things with your life. Nothing kills wedding vibes more than the best man reaching into his pockets only to realise he left the rings in his bedside drawer hidden under some magazines of questionable content.
Providing Emotional Support
You read that correctly. Part of your duties as best man is to be your mate's emotional punching bag. This means listening to any complaints and concerns leading up to the big day without judgment. It can mean reassuring him if he starts questioning himself, finding the answers to questions he might have or listening when he complains about the future in-laws.
Make a Speech
You knew this was coming, so if you have a fear of public speaking, now is the time to work on your stage fright. For the best man's speech, it's best to keep it short, simple and humorous. No one likes a best man who rambles on for an hour when all they're really waiting for is the next course at dinner. You can shed a tear for dramatic effect, but in general, keep the waterworks to a minimum.
Organising the Bucks Party
Here's where it gets real exciting. As best man, you have the awesome job of planning the Bachelor Party. Don't get ahead of yourself, because a great bucks night is so much more than hot strippers. It's a once-in-a-lifetime rite of passage for your mate as he prepares to walk down the aisle, so you want to make sure you do it properly. Often this means consulting the groom beforehand to get an idea of what he wants and who he wants there to celebrate with him.
Of course, you can round the boys up and head to a strip club for the night, but why not opt for something more creative like a bucks cruise around Sydney Harbour? Getting the boys together for a private cruise with amazing views and endless options is a great way to send your mate off into married life. And yes, strippers are included.
Book with Bucks Cruise Sydney today for a memorable bucks night you won't easily forget!